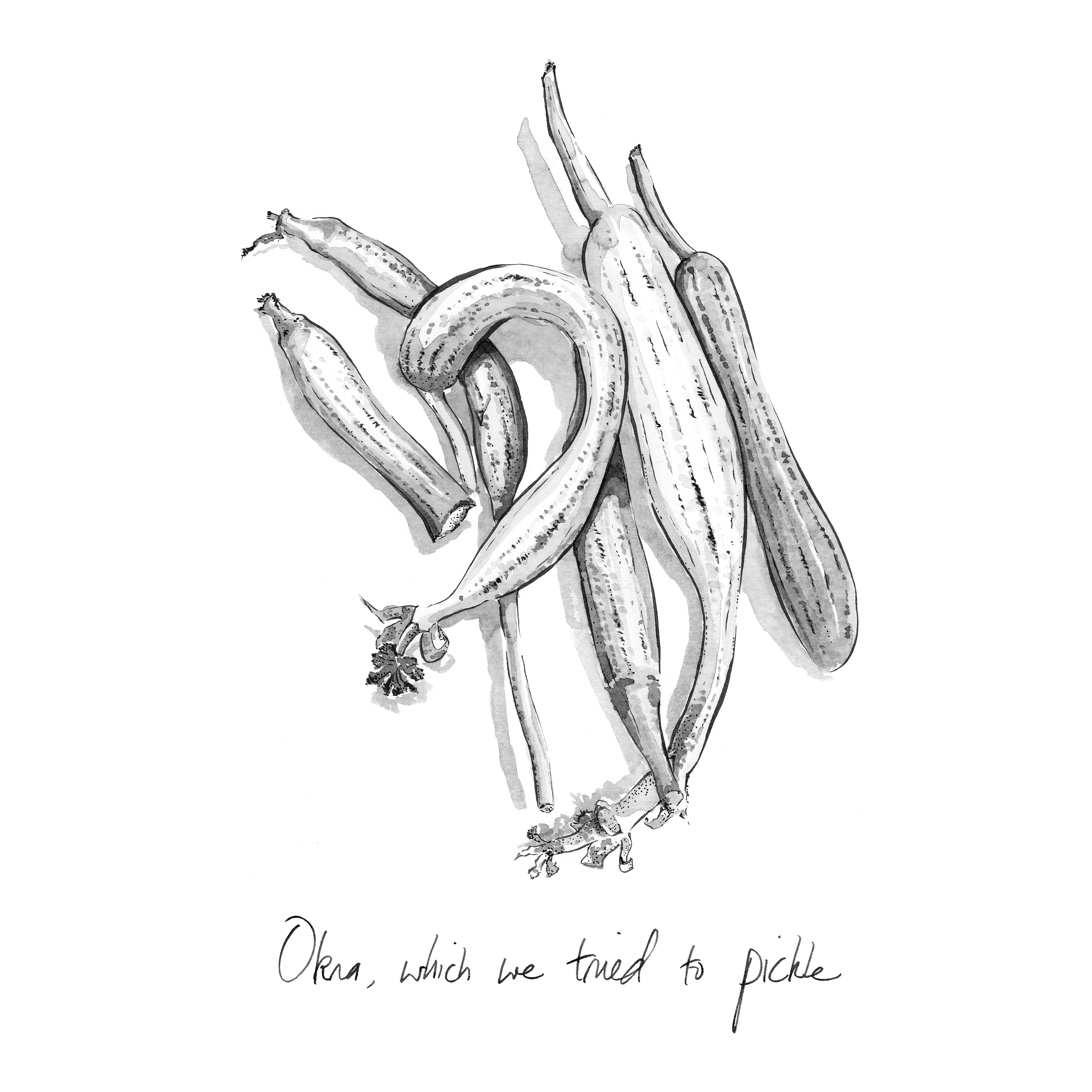 Okra, which we tried to pickle
Ink wash and digital composite on paper
Back story
An ink drawing of a bunch of okra my wife grew in the garden. A store back home sells pickled okra, which we love, and we made our first attempt at DIY pickling with this batch.
I love the "squirmy" curves of the okra "fruit," especially when a few are laying in a pile like this.
Available editions
Giclée is a term for high-quality digital prints. Mine are produced at Archival Arts in Baltimore.
Printed on heavy, textured, acid-free cotton rag paper.
Printed with archival, pigment-based inks.
All prints are individually signed and numbered.