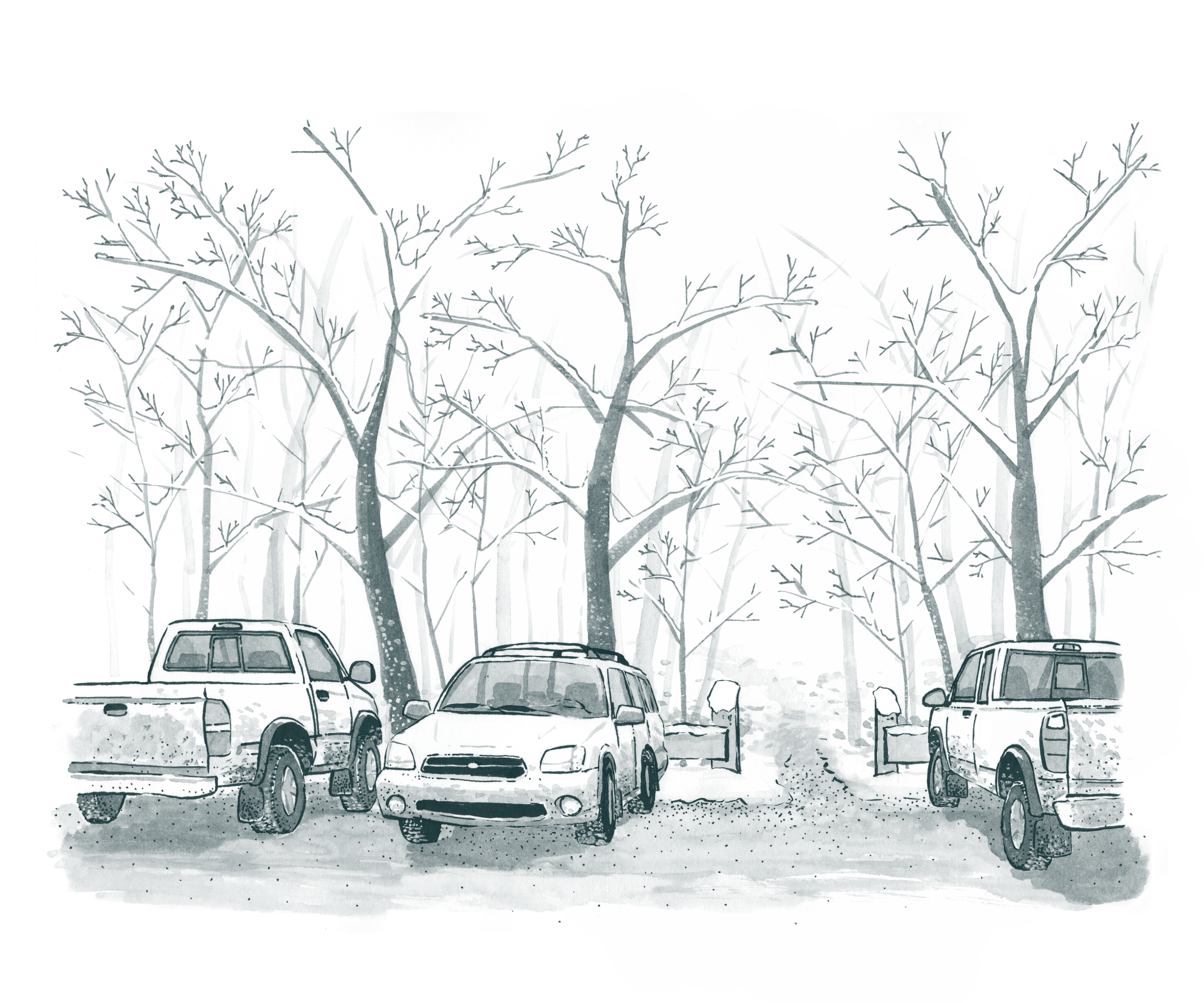 I discovered Patapsco when I was in college. I attended UMBC, a campus of the University of Maryland just down the road from the start of the Soapstone Trail in the park's Avalon area. I have a vague memory of driving by the trailhead one day, there on Rolling Road.
Trailheads, I'd like to think, are the same everywhere. I recognized the muddy, improvised "parking lot" crowded with bike-rack-laden pickups, and I felt an old curiosity. I grew up running and biking in the forests of the Shenandoah Valley in Virginia, and roadside trailheads were a common-enough sight there. The more cars you saw, the better the trail was likely to be.
When I moved into my dorm room at UMBC, 300 miles away, I brought my running shoes with me. But they stayed in the closet awhile. I was impatient to discover a more worldly, urban, well-adjusted version of myself that I was quite sure was somewhere to be found in Baltimore. That meant leaving my Virginia self behind — or at least significant parts of it. I wasn't sure what parts, exactly, so to be safe I kept them all backstage and tried to render myself a clean slate. I was not going to be that careless, provincial kid loping around the ridges and hollows back home. I had put away childish things.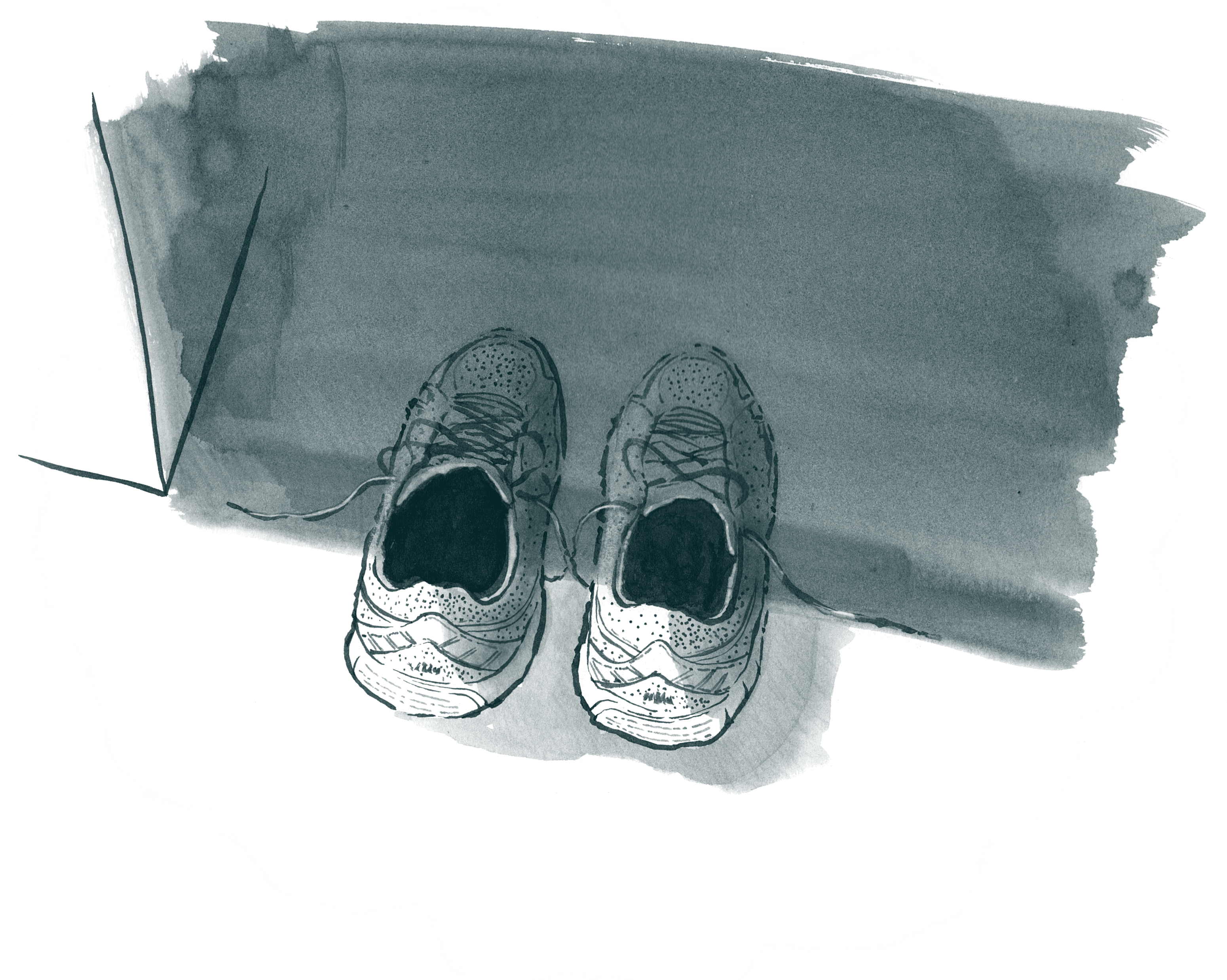 But college and self-reinvention are stressful and the coping tools known to my 18-year-old self were perilously few. I casted about awhile for meaning and connection. I was too shy and prudish to take up drinking with my hallmates. The punk and hardcore music scenes, enjoying a small revival downtown, were a thing of wonder to me but too new and alien to be cathartic. A new friend even suggested I'd make a great "hooker" on his coed rugby team(Note: I decided to take this as a compliment.), but after some googling I realized I'd be writing checks my scrawny body most definitely couldn't cash.
Eventually I gave up. I laced up my old shoes and started running again. For all the possibilities my new life in Baltimore seemed to provide, there was nothing that kept me grounded (so to speak) like running through a forest.
One weekend, when I was 20ish, there was a snowstorm. A pretty big one: a good 8 or so inches on the ground, and more falling rapidly. Usually I enjoy running in the snow and the notion must have struck me when I looked out the window. I would have been a sophomore or junior undergrad by then and I was most likely procrastinating. Or I just needed fresh air(Note: 4 boys living in a cramped apartment makes one appreciate the priceless value of fresh air.). Either way, I kitted myself up and stepped out under the white sky.
The powder floated around my feet. Cottony dust that squeaked and crunched as it compacted under each step. I'd planned to do my usual, out-and-back route on the roads near campus but the snow had made the world altogether less familiar. The landscape was draped in billowy whiteness but was also somehow easier to see, lacking in its usual shadows and dark undergrowth. There were almost no cars out, and the snowplows hadn't come through yet, so the road itself was a white river, a silent flow of ice crystals.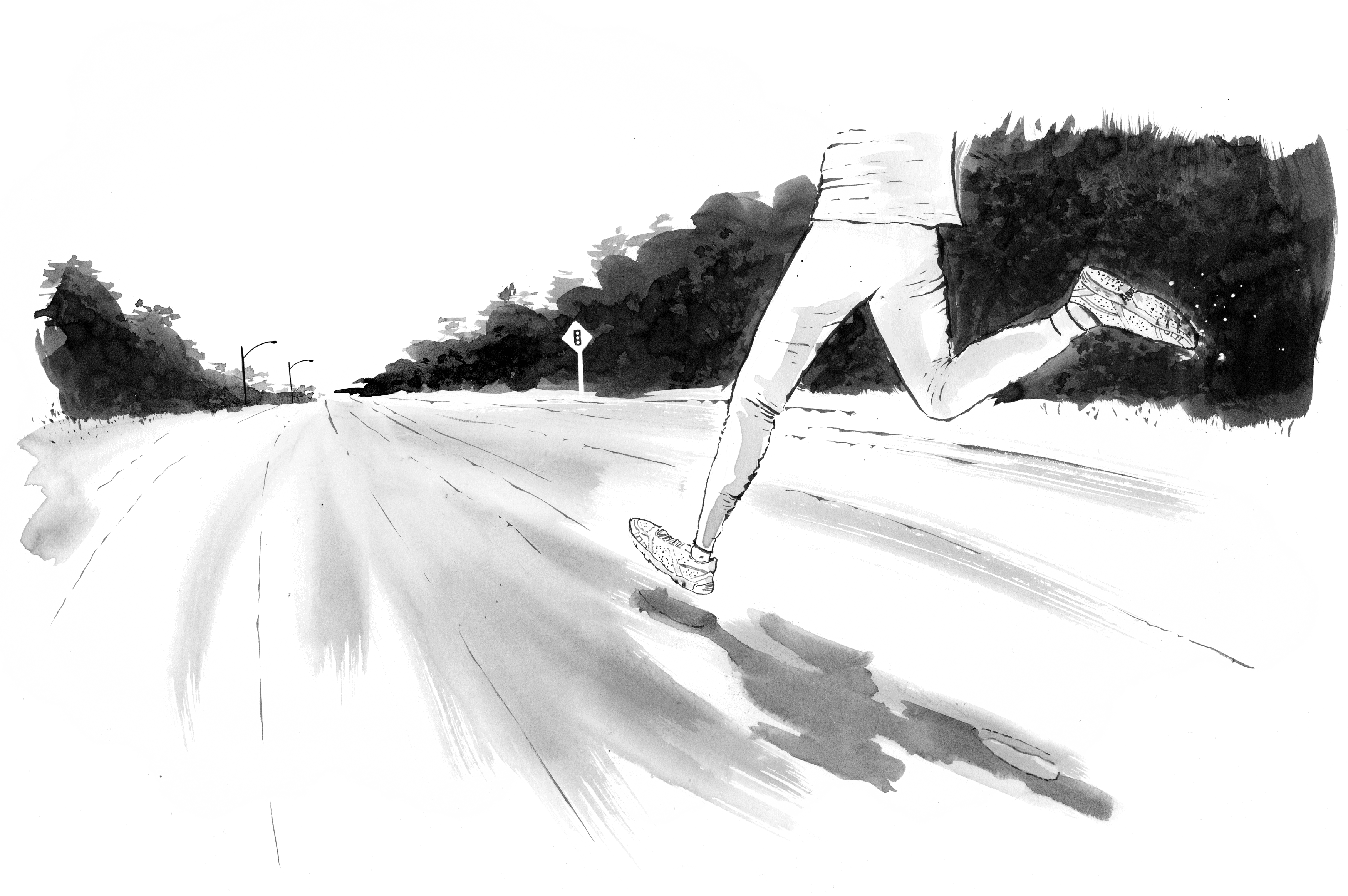 I climbed the hill leading out of campus, the forest ahead. The cold air felt good in my throat as I warmed up. Blood began to flow properly: the chill no longer penetrated, my body radiated. The wind was calm: it brushed against my red cheeks. As I crested the hill and rounded the bend I saw the Soapstone trailhead on my right. Then another figure caught my eye: a silhouette in jacket and dark tights, running on the other side of the road from the opposite direction. A woman, youngish. Hair gathered carelessly under a beanie hat. She turned, crossed the road, and headed toward the trail. I waved and greeted her as she crossed my path. A runner in Catonsville was hardly an uncommon sight, but, somehow, seeing a kindred spirit out here in the snow was novelty enough to make shy people stop and chat. We were bonded by our lack of common sense.
Instead of continuing on the road, I accompanied her down the trail awhile. She loped along the singletrack with effortless grace, floating over all the snow-blind rocks and ruts I stumbled on. She crossed streams with an unbroken stride and dry feet. In the smoother sections (when I caught up), we talked about our running and training and the coaches we'd had along the way and, underneath the stories and memories, hopes and disappointments and limits. Bad days. Injuries. Small victories.
She was an altogether stronger, more serious runner than me. We shared only so much common ground, but I recognized the same pressures in my own life. For a little while I could see the two of us there as if from high above: young people alone in an expanse of snow and bare trees, finding our way. Not knowing what we wanted, exactly, but asking for something more than mere survival. Enjoying the simplicity of being outside and moving our legs on a fine day like this.
Eventually she took a turn onto a diverging path and, with a wave and a "nice talking with you," she melted into the trees and I never saw her again. I can't remember for sure, but I don't think we'd even exchanged names. In the new-fallen snow it had perhaps seemed unnecessary: a certain anonymity to suit the unmarked winter canvas we found ourselves in. A chance to try out a different form of ourselves and see if it rang more true.