A handmade book for my brother's travel journal
Development stage:

Published:

Last updated: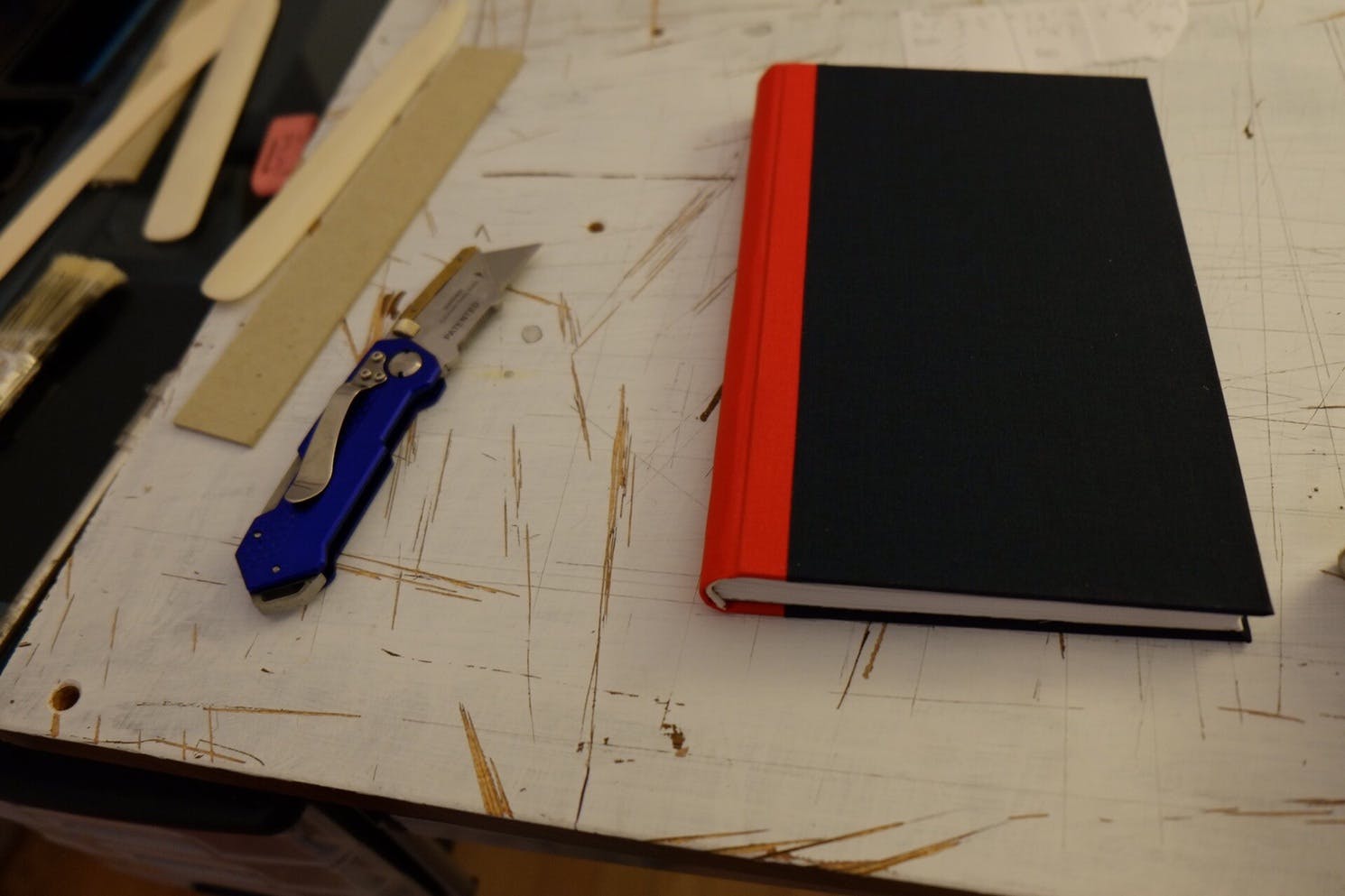 My brother Andy went to Germany last summer as part of a research project for the engineering degree he's working on. My brother is a gearhead, talented mechanic, and a fan of stout-style beer; Germany is essentially paradise for him. This three-month trip would be his first experience living abroad, in a place where he didn't know anyone, and where he would be immersed in a language that he didn't speak natively (though he had a few years of German classes under his belt).

In short: there was adventure to be had.