Development stage:

Published: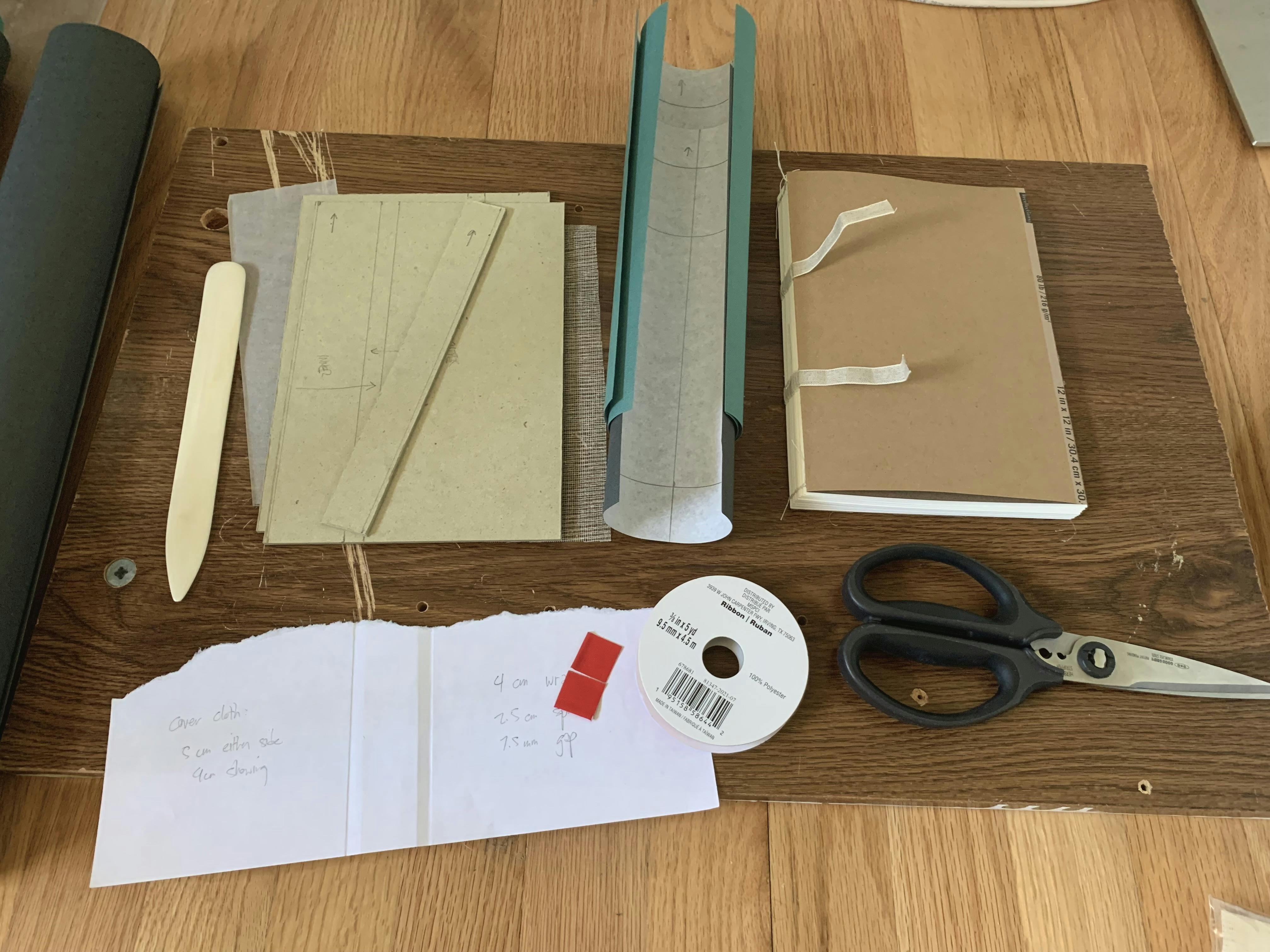 I filled up my old notebook (RIP, old friend) and it was time to make a new one.
Making my own notebooks is a weird ritual I've become more and more attached to. I like being able to make the choices — the paper, the page count, the cover fabric, the colors, etc. — and bookbinding has become a hobby.
It's a lot of extra work, but in the end I find it super satisfying to finish a new notebook, open it up, and start writing on the first page. I'm happy with how this one turned out: blue-gray cover fabric, red accents, my favorite Tomoe River paper.