Inked a new drawing last night!
Development stage:

Published: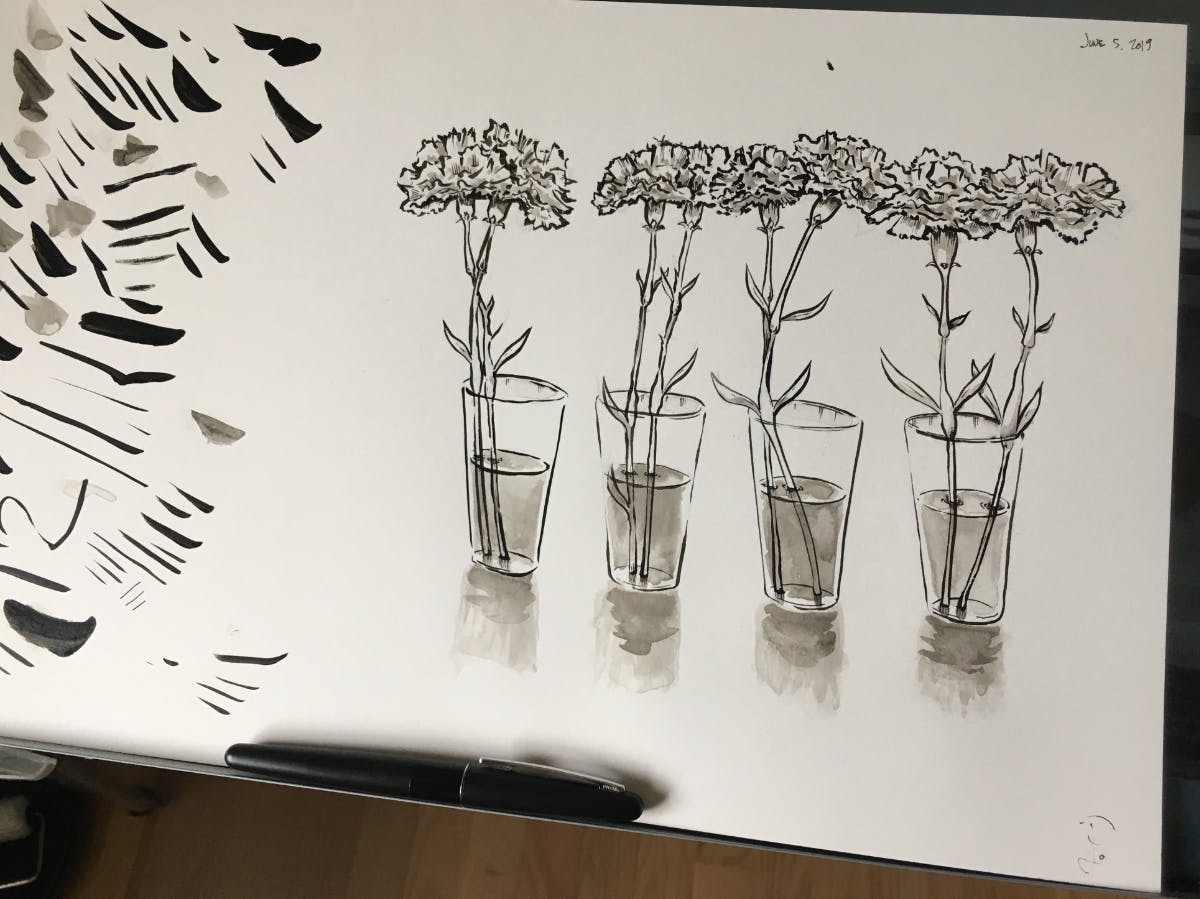 Life has been busy lately and it's been awhile since I've been able to work on a new drawing. This week I finally had a few free nights to work on something, and it felt so good to pick up a brush again.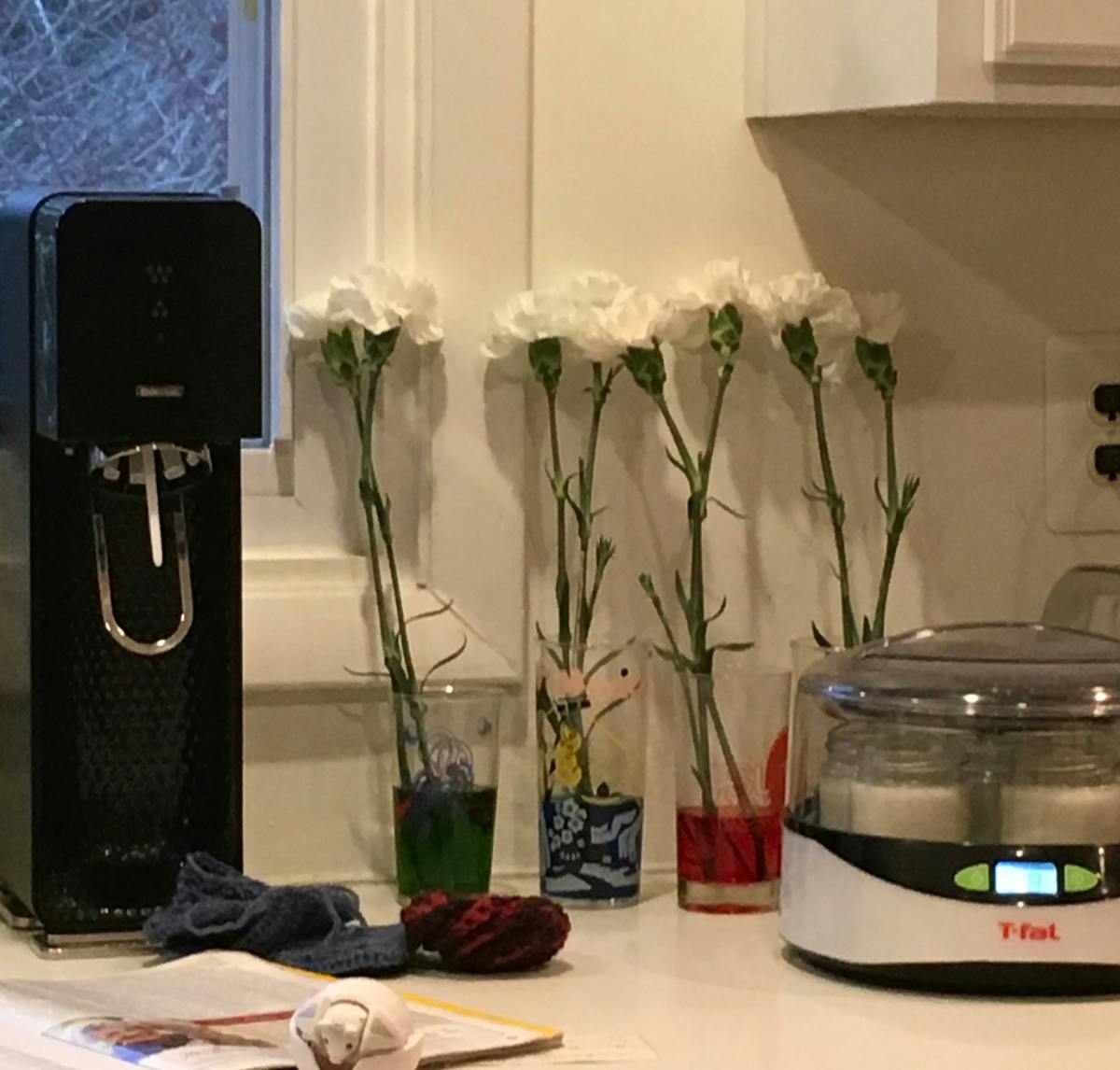 This drawing will be used in a new print edition, inspired by a "science experiment" my wife Jackie did for Evelyn, our 4-year-old daughter. She put some white flowers in water, added food coloring, and left them for a week or so until the the petals began to turn the same color as they water.